by Cliff Painter Monday, March 27th, 2017.
Whether you are a large corporation or a small business, your customer experience is something that is important to your bottom line and reputation. How do you monitor and improve this effectively? What is the best way to learn where your customer experience falls short? By using Jive's call analytics, you'll know specific areas where you can improve your customer experience.
Your call analytics can be a powerful tool if you know how to use them. They can help you improve your staffing practices, increase business transparency, and manage your client relationships. You probably never knew that, but it's true. With Jive's cloud-based phone system, you can make great improvements in those areas.
Let's go over three ways you can use your call analytics to improve your customer experience.
#1 Address Seasonal Spikes
Many industries experience seasonal spikes in business. Whether you know when your seasonal spike happens or not, having your call analytics will help you make intelligent business decisions.
What call analytics provide:
How many people are calling you

Highest call volumes by time of day

The location of callers

Length of wait time each caller experiences

The duration of each call
With this information, you will be able to create a plan to address these important issues so your customers will have the best experience they can with your company.
What call analytics will tell you:
How many people you need to handle the volume of calls you receive

How many people you'll need to add during seasonal spikes

Whether you need to have longer call center hours for people in different timezones

If you'll hire part-time or full-time employees to handle calls

How each individual rep is performing
As you can tell, there are a lot of ways your call analytics can have a positive effect on your customer experience. Having the appropriate staffing and training will allow you to improve customer experience—especially during any high traffic seasons.
#2 Generate Callback Lists
Have you ever called a service provider to just get the voicemail? Most people have, and if you're anything like us, you'd rather just call back later than leave a voicemail. Now, how many of those service providers have called you back before you could call again? Not a lot, right? By using call analytics, you can improve your customer experience by generating callback lists. This will make your customer's life much easier and they'll appreciate the time it saved them.
Here are a few other ways callback lists will improve your customer experience:
Provide leads to your sales team each day of people who called after hours

Allows entrepreneurs to call back potential partners, employees, and customers at their convenience

Enables service providers to proactively reach out to patients or clients who hung up before they were able to help them
There are many other situations where using callback lists will impress your customers and improve their experience with your company.
In the Internet Age, something as simple as calling them back can be the difference between an awesome five-star review and a low one-star review. Call analytics will give you the power to make business plans that are centered on pleasing and delighting customers. This will help to develop your brand as a customer-centric company.
#3 Provide Business Transparency
Having your call analytics on display for your team to see can help provide motivation for them to do their best. It also helps to create a business culture that embraces transparency. This can be easily done with a Hosted VoIP system like Jive offers. You can easily display your call analytics in real-time on a wallboard to help motivate sales, tech support, and customer service teams.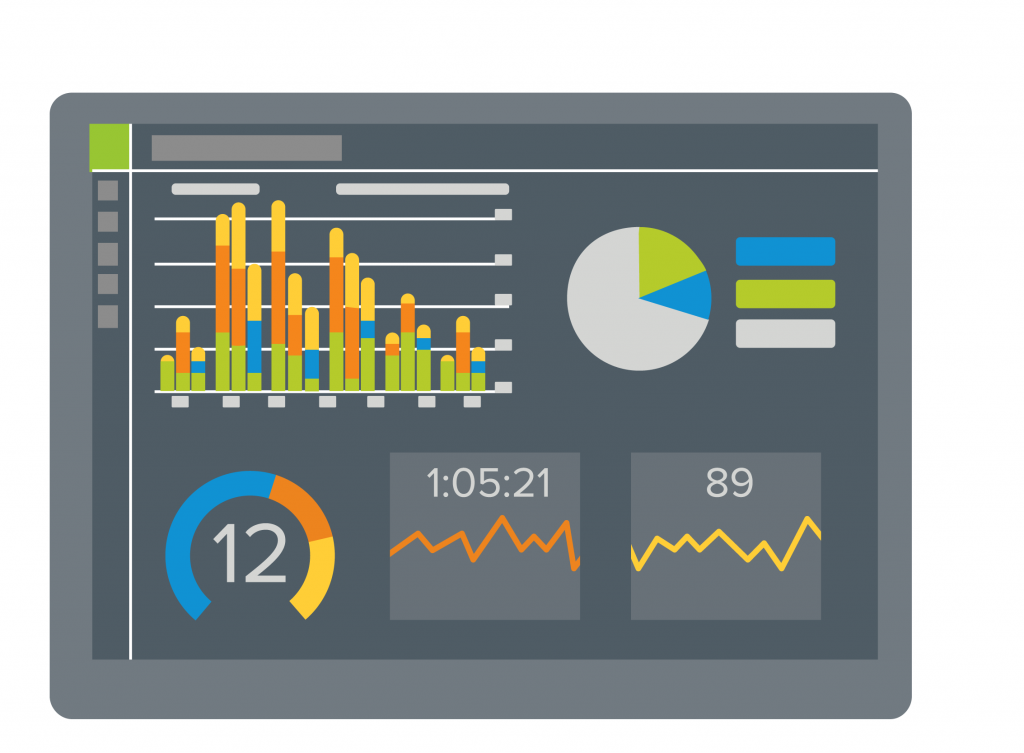 How can this provide motivation and transparency? Here are a few areas it can help improve performance:
Customer service and tech support teams can see how many people are in the queue, helping them manage call time better.

Call analytics displayed for everyone to see will help employees understand the state of the business on a day-to-day basis.

Sales teams can see total call volume they've completed in a day.

Teams can see what an average call time should be to help resolve problems or close deals with potential leads.

Sales teams can see who the top performers are and who may need some additional improvement.
All of these things will help to create transparency and motivate for better performance. There are many other factors that add to business transparency, but call analytics are key for teams that are constantly on the phones.
This obviously will help your customer experience. Happy, motivated employees will be more likely to handle concerns, problems, and questions more quickly and effectively. Which gives your customers a better experience each time they reach out to your company.
What Else Can Your Phone System Do?
There is a lot you can do to improve your customer experience if you are willing to utilize the important call analytics your phone system provides. Though we listed three things here, there are many other things that you'll be able to do with your phone system if you have the right one.
For more information, read more on how to use your business phone system as an effective sales tool to see how Jive Voice—our hosted business phone system—can pay huge dividends for your company.