by Daily Herald 06/19/2017.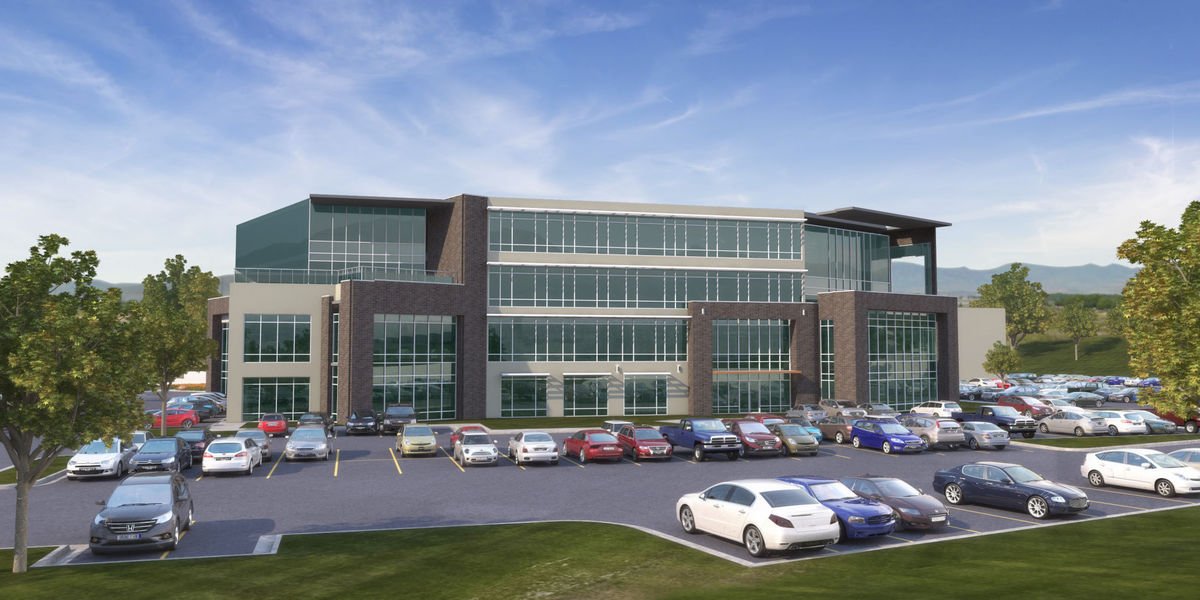 If you were hiking this weekend and heard a collective shout of joy somewhere in the vicinity of Snowbird, it might just have been the cheers of hundreds of Jive Communications employees.
Jive, a unified communications as a service tech company, held its annual retreat this weekend, and the company's executives chose that gathering to reveal the company's new location: the border of Pleasant Grove and Lindon. Jive has already broken ground on a four-story, 52,000-square foot building near the OpenEdge office nestled in the northwest corner of the Pleasant Grove Boulevard freeway interchange. The company will use the top floors of the building, with the option to expand.
"Over the last 11 years, we've built an awesome business with some of the best and brightest people in the world," said Mike Sharp, co-founder and chief product officer in a statement. "This new office will reflect and support our collaborative, innovative culture while consolidating us from the five offices we're currently spread out in. It will be great!"
Jive's Vice President of Human Resources Paul Thatcher explained that the company has been working from multiple locations because of its exponential growth — Jive started with five employees, and currently has about 550 in Utah.
"This new building is a cool step for our company. This is something we've looked forward to for years. I think the employees are going to be thrilled with the space," Thatcher said in a phone interview.
The company has been in Orem for much of its first decade. Jive executives originally hoped in 2015 to build its headquarters there, but were not able to find a suitable place for its location. Despite those setbacks, and the management of employees spread over the valley, Jive's marketing communications manager Sterling Snow said employee satisfaction has been very high. In a fast-growing company, that is no easy feat.
"Employee net promoter score has doubled since we started measuring and focusing on it," Snow said. "We have a NPS of 68 and our main competitors have scores of 30 and 16."
According to a June 3 Forbes article, this net promoter score — the rate at which employees and customers will recommend the business to others — translates to a 98 percent retention rate for Jive customers. The article explains that Jive's net promoter score "is excellent at 68, putting them in a class with other customer service superstars such as: Apple with an NPS score of 72, Amazon at 69 and Netflix at 68. And, compared to their main competition, whose scores are at 16 and 30, Jive is a rock star."
Snow said once the entire company is under one roof in Pleasant Grove, he expects those scores to go up even further. Other company executives feel it will boost employee morale and help new employees better absorb the company culture.
"Bringing everyone together again will be a big moment for us, and help us raise our trajectory and increase our velocity," said Matt Peterson, co-founder and chief marketing officer, in a statement. "Jive has had a goal of creating a long-term home for our employees for some time. We've had to work through some pretty serious logistics to create a long-term home for our employees."
The new building is expected to be finished in May 2018.