Lights, Camera, Action! How to Start a Facebook Video Campaign for SMBs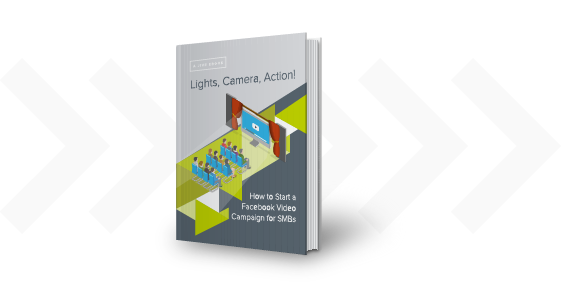 Start your video marketing campaign today!
Is your SMB ready for video marketing?
Many marketers view video marketing as a pipe dream. Between the cost, time, and expertise required, you may think it's beyond your budget or resources to create a marketing video. But it's easier than you think—especially with this ebook.
Take your first steps creating a Facebook video marketing campaign.
Lights!
Make the business case for video marketing to your boss with compelling statistics.
Camera!
Learn the costs, purpose, and need for an animation explainer video, a product video, and a Facebook Live interview.
Action!
Learn how to optimize the results from your marketing video when you upload it to Facebook.