Jive for Auto Dealers.
More than just a phone system.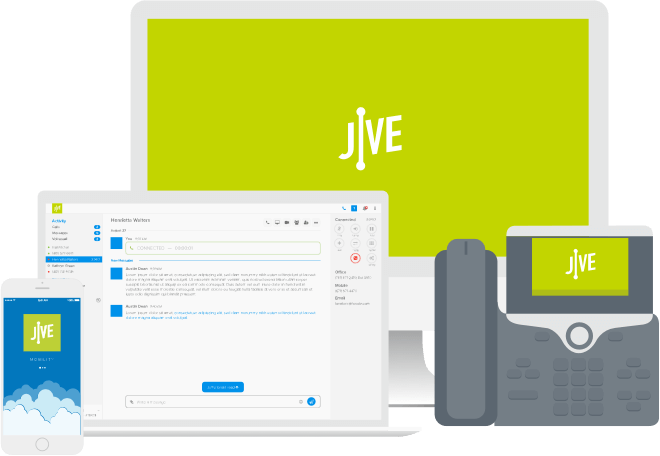 Jive fully integrates your phones, call tracking, and texting with your dealership's CRM software to give your employees more efficient customer communication and managers more access to insightful call reports.

Sales
Answer business calls and texts, pull analytics, and gather customer data from your cell phone.

Body Shop
Deliver announcements to the right people from your desk phone. Integrate with existing paging systems.

BDC
Never miss a lead, instantly track missed calls, view reports, and display real-time metrics.

Campaigns
Order custom phone numbers for sales campaigns. Use call reports to track campaign performance.

Service
Use texting to send service updates and pickup notifications from the dealership's number.

Receptionist
Screen calls, check staff availability, and easily route calls to the appropriate department.
Additional Features
Hot desking
Overhead paging
Multicast paging
Ring groups
Text/SMS
Call parking
Shared line appearance
Analytics & real-time metrics
Call queue
Ordering of DID numbers
Find me / Follow me
"At Larry H. Miller, we believe every customer service interaction matters. That's why we implemented Jive. Jive's integration of customer sales and service records helps our agents provide a more personalized customer experience. And the resiliency of Jive's cloud-based system, as well as its centralized digital fax, SMS features, and contact center capabilities are the icing on the cake."
— Yan Purba, CTO, Larry H. Miller
Jive easily integrates with ...