Holiday Checklist: 5 Ways to Prepare Your Jive Phone System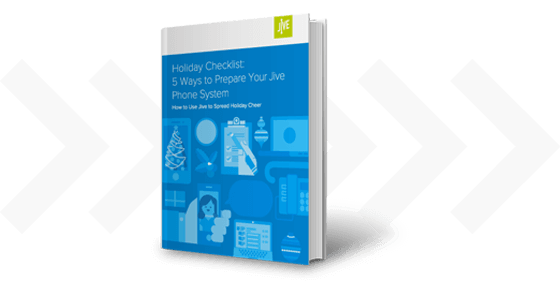 How to spread holiday cheer with your Jive phone system.
Brighten your callers' day with holiday-specific routing and messages.
Check out our top five tips for prepping your phone system for the holidays and how to tailor your Jive portal to handle your Yuletide challenges.
Prepare Your Jive Phone System for the Holidays:
Customize Call Routing Schedules
Craft custom schedules to automatically redirect your calls to the appropriate destinations during holiday hours.
Create Holiday Hold Music Playlists
Select holiday-specific music for custom playlists you can use during the most wonderful time of the year.
Add Extensions for Seasonal Hires
Easily configure your phone system to accommodate expanding or contracting staff needs over the holidays.