Get Ready for Your Close Up: 10 Video Conferencing Tips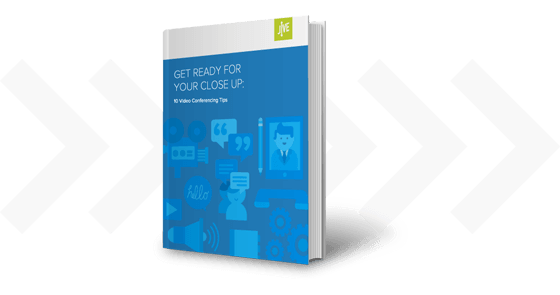 A crash-course in video-conferencing etiquette.
Lights, Camera, Conferencing.
Video conferencing has obvious advantages like reduced costs, less travel, and streamlined communications. The problem is, a high percentage of workers still feel uncomfortable with video conferencing. One widespread reason is not knowing the rules of video conferencing. This ebook covers the need-to-know rules of video conferencing.
Learn the secrets to video conferencing, like:
Test Your Tech
Familiarize yourself with your camera, speakers, and microphone. Know how to control them before your meeting.
Dress Professionally
Even if you're teleconferencing from home, dress to impress. Don't try to conceal pajama pants under the desk.
Speak Up
Speak clearly. Don't shout. Check your microphone beforehand to see if it's having trouble picking up your voice.