A Warm Welcome to the Fonangle Community!
Now on Jive.
We're glad you're here.
At Jive, we believe the more the merrier. We're excited to join forces with FonAngle to not only provide you with all the features you currently enjoy, but to also offer powerful system enhancements that include a myriad of additional features, including:
Improved call analytics
A visual Dial Plan Editor
Flexible call recording
North American-based customer and technical support available 24x7x365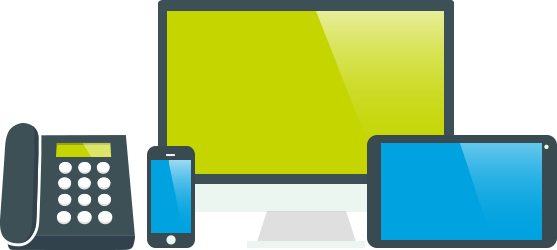 FAQ
Who is Jive?
Jive is a nationally recognized provider of enterprise-grade Unified Communications for public sector and commercial customers around the world. Since 2006, Jive has set the pace for the Cloud communications marketplace. Jive is known for delivering consistent, high-quality Hosted VoIP traditionally associated with premises-based solutions. Through Jive Cloud (our service delivery platform based on open standards) we offer the same services as on-premises solutions without the associated costs, limits on scalability, or complex management and maintenance.
Will my billing or monthly services change?
Your bill will come from Jive instead of FonAngle. Jive bills all customers on the first of the month with payment due net 15. Canadian clients can continue paying using Canadian dollars. Most customers will not notice any price change. In fact, we'll review your account to see if there are new features available to you (usually for free) that will help improve your efficiency and productivity.
What new features and enhancements will I have access to?
Jive offers a myriad of features, including online administrator and end-user portals that allow you to make all configuration changes in real time. Additionally, Jive offers improved call analytics, a visual Dial Plan Editor, flexible call recording, and over 50 more features at no additional charge.
What will to happen to all our phone numbers?
Your phone numbers will continue to function as usual. Jive will contact you prior to your go-live date to perform any system setup, and to configure your Jive system.
Will I need to purchase new phones or will my existing phones work with Jive?
Jive is taking all necessary steps to make sure that your existing phones will continue to function, just on the Jive platform.
Will someone from Jive come to our office to program/install our phones?
Prior to your go-live date, a Jive setup engineer will contact you and explain the process for converting your phones to Jive. The engineer will walk you through the system setup, as well as help you realize the potential of the Jive platform in your business.
Do I call Jive if I have problems or issues with my phones today?
Currently, all FonAngle customers should still contact FonAngle Customer Support at 877-366-2645 until you are notified to contact Jive support for any Customer Service or Support issues.
What if I have a question about the changeover to Jive?
Current customers can contact Jive at 801-717-1556 and select option 7. This will direct you to an onboarding team member, or give you the option to leave a detailed voicemail. For information on the Jive platform, check out our self-help training manuals or videos.
Click here to learn more about Jive.