Jive Router
Compatibility Guide
The following is a list of known routers and modems which we have determined to be compatible, incompatible or compatible with changes to the configuration of the device. We have also provided a list of devices which we are aware of but have not yet tested ourselves.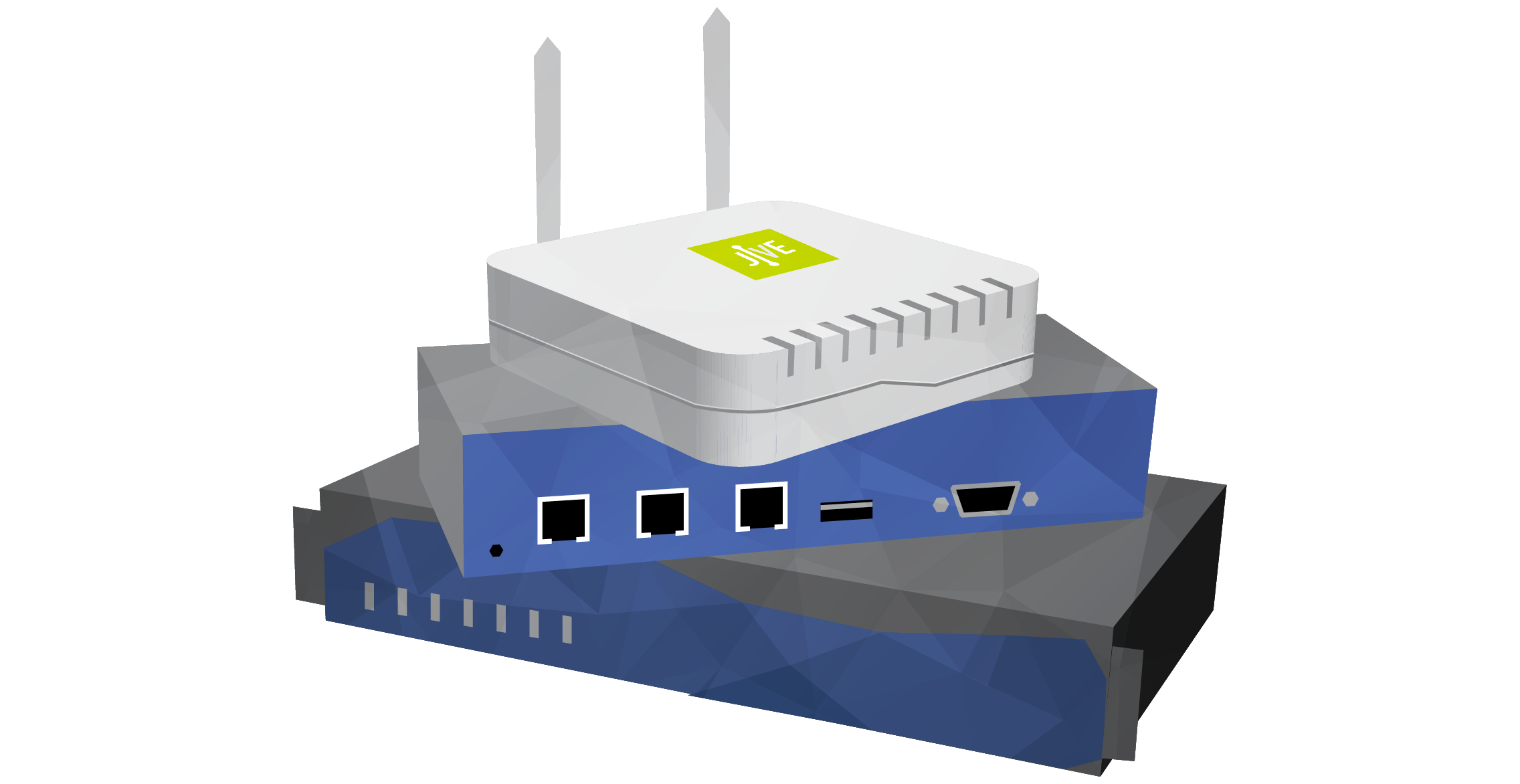 Recommended Routers
Cloud-based VoIP services rely heavily on router dependability—as this is the device that handles all connections between your network and Jive Cloud. It is imperative that your organization uses an approved and properly-configured router. After years of experience and testing, Jive can make recommendations as to which routers work best. If you have any concerns about the compatibility or quality of your router, please contact Customer Support for additional assistance.
| | | | | |
| --- | --- | --- | --- | --- |
| | Home Office (1-2 Users) | Small Office (2-9 Users) | Small Office (2-9 Users) | Small Office (2-9 Users) |
| Best | Jive JMR1200* | Adtran Netvanta 3140 | Adtran Netvanta 3140 | Adtran Netvanta 3140 |
| Better | — | Adtran Netvanta 3120 | Adtran Netvanta 3120 | Adtran Netvanta 3120 |
| Good | — | Jive JMR1200* | Jive JMR1200* | Jive JMR1200* |
* This router must be purchased from Jive.
** Larger offices with more than 25 users should receive a unique recommendation from Jive's Engineering Team based on individual usage requirements. Your Sales Rep or Project Manager can help facilitate this communication.
FAQs
Do I have to use a Jive recommended router?
No, of course not. Most enterprise routers/firewalls will work as long as they can be configured to allow the type and number of connections that VoIP phones require. These recommended routers simply take the guesswork out of the picture because we know they work with Jive.
Do I have to purchase my router from Jive?
No, however, if you need to purchase a router to support your new VoIP system, we recommend getting it from us. Routers purchased from Jive arrive pre-configured ready to use and enable us to provide continual support for maintaining the functionality of your phone system.
Routers purchased elsewhere can still work with Jive and we would be happy to help you get up and running. The possible drawback is that our support may be hindered due lack of support from the manufacturer/vendor firmware or limited feature packs, etc.
What constitutes a "recommended" router?
After years of experience, testing, and supporting numerous customers with network configurations, we have learned a lot. To put it simply, they just work; and as a result, we can confidently recommend them.
Why does Jive recommend Adtran routers?
1. They are enterprise-grade, but affordable.
2. They are a well-known brand in the telecommunications industry.
3. They are highly compatible with VoIP:
– QoS implementation is extremely elegant.
– VoIP reporting features, SIP proxy capability, etc.
Blacklisted Routers
Known Incompatible Routers
| | |
| --- | --- |
| Apple Airport Routers | Linksys WRT120N |
| Cisco RV Series (All) | Linksys WRT610 |
| D-Link DIR-632 | Linksys LRT224 |
| Buffalo Routers (All) | Medialink MWN-WAPR150N |
| Comcast "Business Gateway" (SIP ALG is baked in) | Netgear CG3000DCR (Comcast) |
| Linksys BEFS-xxxxx (All) | Netgear FVS |
| Linksys BEFSR-xxxx (All) | Netgear MR814 |
| Linksys EA series (All) | Netgear Nighthawks (All) |
| Linksys WRT54GL | Netgear WPN824 |
| Linksys WRT54GS | Verizon FiOS Quantum Gateway AC1750 (SIP ALG is baked in) |
| Linksys WRT54GT | ZyXEL Router (All) |
| Linksys WRT54GX | ZyXEL ZyWALL Firewall (All) |
| Linksys WRT100 | |
Notes:
– Home-grade routers from D-Link and Netgear are suitable for 1-4 users with minor setting adjustments.
– Modem/Router combo devices or DSL/Cable Gateways (typically supplied by your ISP) are suitable for 1-4 users, but are not recommended. Set these devices to Bridge Mode and use a separate router for optimal results.
Known Incompatible Router Firmware
– DD-WRT Firmware
– Tomato firmware
FAQs
What is a blacklisted router?
These are routers that we know will not work with our platform. We strongly recommend acquiring a new router/firewall before using Jive's services.
What would cause a router to be blacklisted?
There are many reasons why routers are blacklisted, but ultimately it comes down to a firmware or capacity issue. You will notice that the majority of the blacklisted routers are considered SOHO (Small Office/Home Office) or at best SMB (Small and Medium Business) devices. Here are a few common issues with blacklisted routers:
– SIP ALG enabled by default and cannot be disabled.
– Pruning or dropping UDP sessions too aggressively and no way to change/modify that.
– Issues with SIP and/or NAT Overload in general.
If my router is not on the list, will it work with Jive?
Likely yes — especially if it is an enterprise-grade router. However, unless it is a Jive recommended router, it is hard to definitively say for sure. Feel free to contact us and we can confirm whether or not your router can support VoIP.
My router is on the list, what should I do?
Contact our Sales Department or your Onboarding Specialist to acquire a Jive recommended router.
Will My Existing Router Work with Jive?
There are so many models of routers or firewalls on the market that it is almost impossible for us to know with certainty if your existing hardware will work. The list of recommended and blacklisted routers above is a good place to start to determine router compatibility. Beyond these recommendations, most enterprise-grade routers will work when properly configured and routers not on our blacklist (or not in need of being upgraded) will similarly work if the proper configuration changes can be made. Here are a few things to avoid when choosing a router:
– Modem/Router combo devices.
– Consumer or SOHO (Small Office/Home Office) routers for anything other than a very small handful of phones.
Keep in mind that if there are any issues with your existing router, Jive will be limited in the assistance we are able to provide (though not for a lack of trying) and may suggest the purchase of one of our recommended routers. Purchasing from Jive will allow us to pre-configure and support that device directly as it pertains to your phone system.