Jive Web
Your cloud phone system on your web browser.
Jive Web is a unified interface for managing your cloud phone system and communicating internally and externally via your web browser. Monitor your contacts' availability, place web-based calls, send text messages, and make real-time changes to your phone system.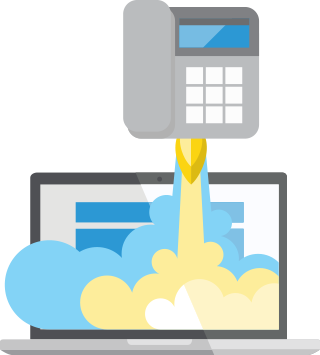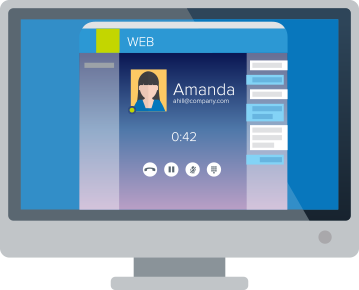 Message your contacts via voice or SMS.
Connect with your contacts using their preferred channel. With Jive Web, you can place a phone call through your web browser—no phone necessary—or, if your contact isn't answering their number or occupied in a meeting, you can send a text message.
Remove communication delays.
Eliminate time-wasting activities like phone tag and unnecessary equipment like sidecars and attendant consoles. With Jive Web, your browser is all you need to look up your favorites and see if a contact is available to take your call.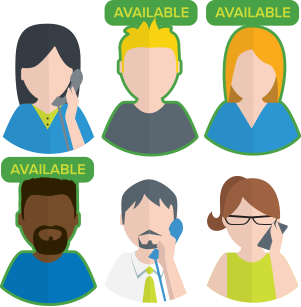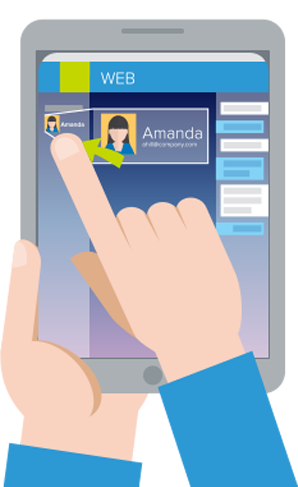 Add contacts to your favorites sidebar for easy access.
Jive Web automatically accesses your directory so you can launch simple searches for your contacts and select go-to phone numbers to include on your favorites sidebar.
Feature List
With Jive Web, you enjoy an array of communications features
at your fingertips, including:
Dial an extension/number
Presence monitoring
Internal chat
SMS
Click to chat
Favorites sidebar
Add contacts
Search contacts
View contact details
Works with Mac, PC, Linux, and Chromebook