Jive Mobile
Take business calls on your cell phone with our mobile software
Take your business communications with you on your mobile device with Jive Mobile. Talk, text, chat, or video anywhere, not just the office. Enhance your productivity and never miss another call.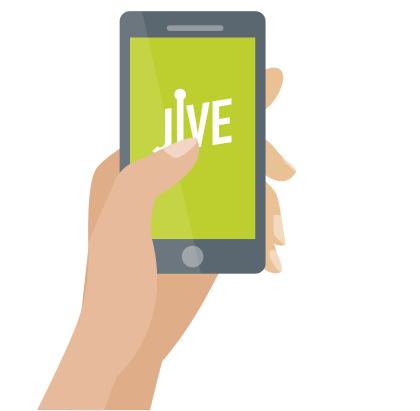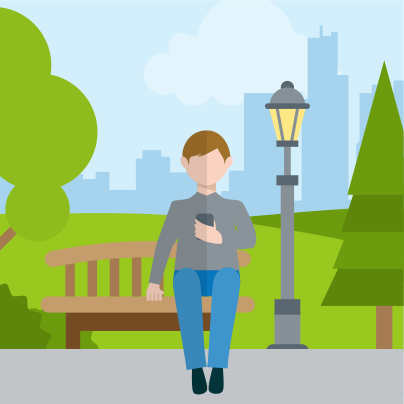 Business calls ring your cell phone.
Transform your employees' mobile devices into an extension of their office phones or into standalone cloud phones. Install the Jive Mobile softphone application (free with the purchase of a Jive Voice seat).
Carry your business communications in the palm of your hand.
Being out of the office shouldn't slow you down. Facilitate easy communication and collaboration between employees, suppliers, and clients. Access calls, voicemail, video, chat, and text through one mobile interface.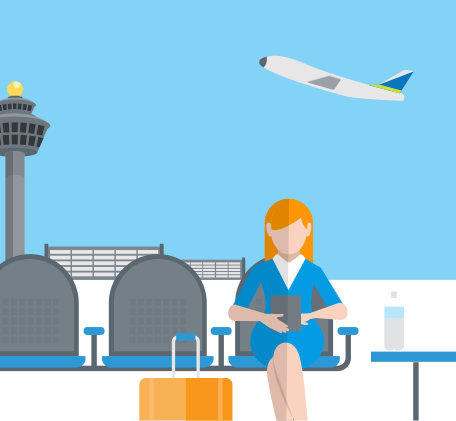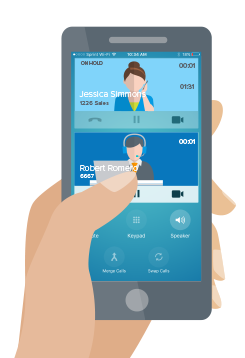 Collaborate on the go
Select from Jive Mobile's suite of collaborative tools—including voice, video, and chat—to optimize your effectiveness if you're in the office, at the airport, or at home.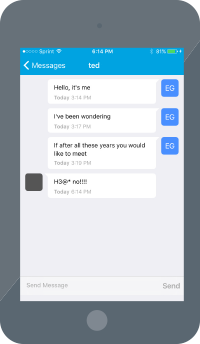 SMS/Chat
Chat with other users in your phone network. Send and receive SMS messages on your business phone number.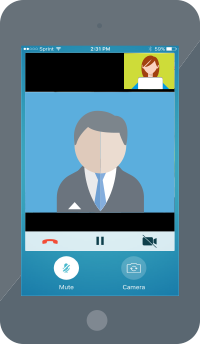 Video Calling
Cut down on travel time and expenses for those important face-to-face meetings. With Jive Mobile, you can start and receive point-to-point video calls on your device.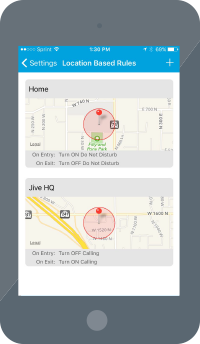 Geofencing
Create location-based rules that automatically turns on/off Do Not Disturb and other call rules, depending on if you're in the office or at home.
Feature List
With Jive Mobile, you can access your desk phone's features
even when you're not at your desk, including features like:
Extension dialing
Call hold/unhold
Blind and warm transfers
Conference calls
Split calls
Extension-to-extension video calling
Call history
Callback from history
Chat/SMS
Location-based call rules
Choose ringtone
Create new contacts
Intercom