Jive Desktop
Your cloud phone system on your desktop.
Jive Desktop is a software application that transforms your desktop computer into a unified communications interface. Easily access your corporate directory, monitor contacts' phone presence to see if they're available to talk, and reach out to them via voice or chat.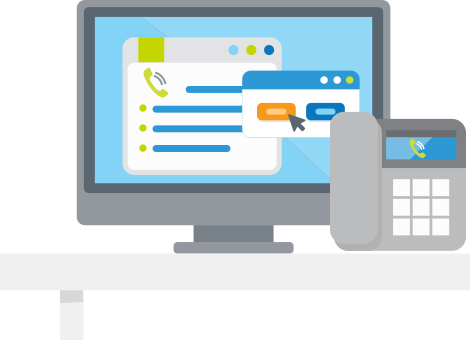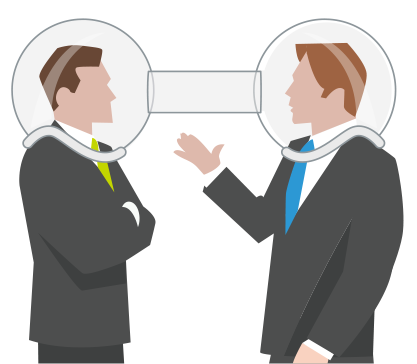 Indulge in easy, instant communication.
Reaching out to a co-worker or customer is easier than ever. Click directly on a phone number in your directory or web browser to immediately initiate a new call or chat session with a contact.
Access and organize your corporate directory.
Jive Desktop lets you search your corporate directory contacts by name, organize them into a favorites bar, and add new contacts for easy access.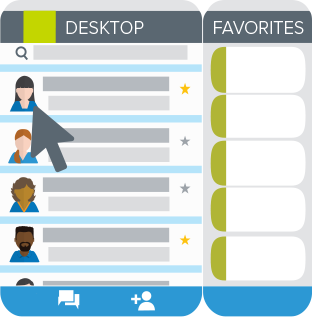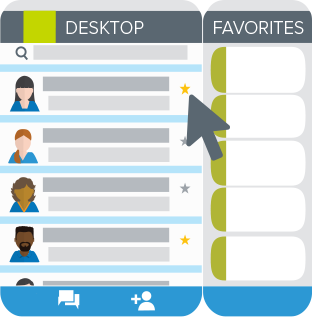 Know a contact is free before placing a call.
Don't waste another second playing phone tag. Jive Desktop comes with presence monitoring, enabling you to see when a contact is available for a phone call. Simply glance at your favorites sidebar to see if they're on the phone or not.
Integrate your CRM and your phone system.
Jive Desktop features integrations with leading CRM (customer relationship management) software like Redtail. When a call comes in, Jive Desktop searches and matches the caller to the CRM's contacts, allowing a screen pop which brings up the caller's name, account information, and any call logs.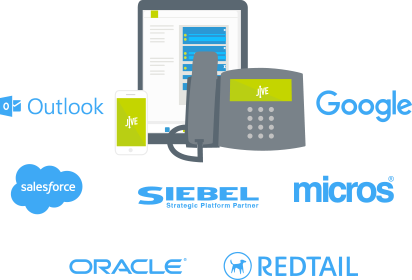 Feature List
With Jive Mobile, you can access your desk phone's features
even when you're not at your desk, including features like:
Dial an extension/number
Presence monitoring
CRM integration
Internal chat
SMS
Click to call
Click to chat
Favorites sidebar
Add contacts
Search contacts
View contact details
Works with Mac, PC, Linux and Chromebook