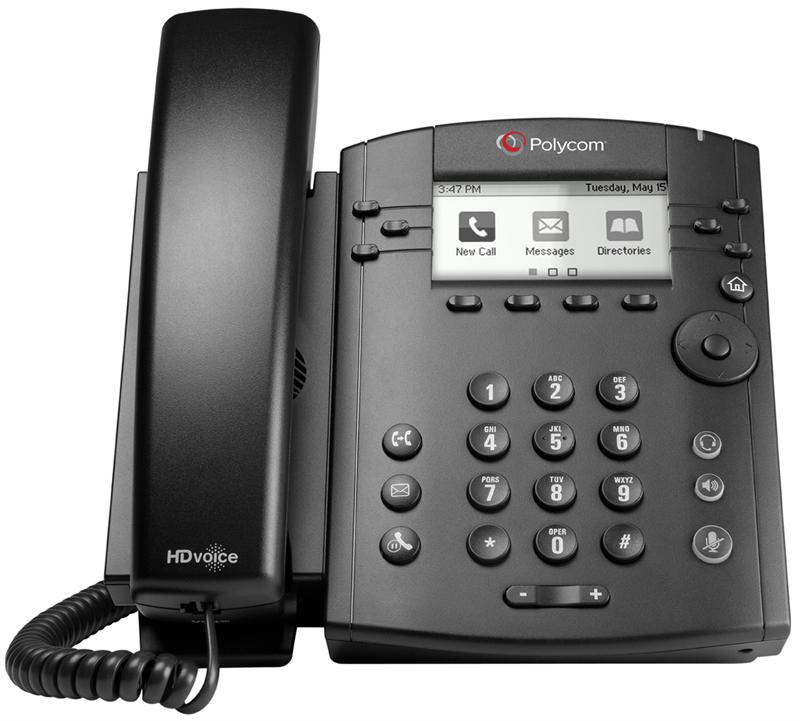 Polycom VVX 311
Basic Business Phone
6 Lines
Power over Ethernet (PoE)
Ethernet Pass-Through
Download the Datasheet
Manufacturer: Polycom
Model: VVX 311
MSRP: $295.95
UPC: 610807774709
$295.95
CDN
$265.95
Without Power Adapter
The Polycom VVX 311 IP phone is a 6 SIP line entry-level IP phone with HD Voice. You get unmatched voice quality and a simple provisioning process. The 311 is designed to handle low to moderate call volume, perfect for the majority of employees.
The VVX 311 was designed specifically for cubicle workers and small business owners. Plus, the interface is nothing but straightforward and user-friendly. Both the 301 and 311 are equipped with a backlit LCD screen, adjustable base height, power over Ethernet, and all the basic features you expect in a business-class IP phone.
The VVX 311 supports up to three sidecars.
Specs
Supported Codecs
G.711 (A-law and µ-law), G.729AB, G.722, G.722.1
Provisioning Method
HTTP, HTTPS4, FTP, TFTP, WEB GUI