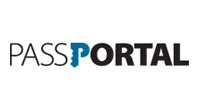 Password management for MSPs featuring: Robust Security; Password Auditing; Flexible Access Management; Active Directory Integration; Convenient Mobile Interface; Informative Dashboard View.
A Password Management Solution for MSPs from an MSP!
As a course of business for most MSPs, staff will leave your organization. Applying proper due diligence in this circumstance demands all client administrative passwords to be changed if compromised by the former employee. If an IT company is utilizing emails, Excel Spreadsheets, or Word Documents to manage such client information, the updating process can result in substantial non-billable hours and disruption to clients.
Developed directly from the operational needs of an MSP, PASSPORTAL addresses such challenges, securely managing your portfolio of client passwords by controlling access for only those that need it, ensuring your clients are properly protected.
Robust Security – All data is encrypted via multi-hash encryption technology. AES-256, SHA-256 utilising two unique remote hashes.
Password Auditing – Tracks all password touches to fulfill IT regulatory compliance requirements.
Flexible Access Assignment – Clients can be assigned by management, or access can be requested by technicians then approved from a mobile device.
Active Directory Integration – Expedite due diligence for client password changes after staff departure.
Convenient Mobile Interface – System access from any web-enabled device or smartphone. Optimized for quicker access from anywhere.
Informative Dashboard View – Alerts of password changes required, access requests, thresholds, and feature upgrade notices.
More information: