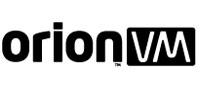 OrionVM's revolutionary technology suite (virtual storage, compute, orchestration and virtual networking) enables the delivery of high-performing, highly resilient cloud solutions at market-leading price-to-performance ratios. The
OrionVM Wholesale Cloud Platform supports Private, Public, and Hybrid cloud deployments and is built for internal consumption or resale. Partners have full control – from a complete white-label rebrand to billing integration and flexible account management. OrionVM's technical vision represents a fundamental advancement for Cloud 2.0 infrastructure.
OrionVM's wholesale cloud platform allows service providers to quickly and easily deploy premium cloud IT specifically tailored to their deployment goals. Currently, solution providers are trapped between the cost and complexity of building their own cloud (BYO) and the thin margins, feature limitations, and spotty performance of using a public IaaS retailer such as AWS or Google. OrionVM's wholesale cloud is the groundbreaking third option that has all the advantages of each approach, minus any of their drawbacks. Now channel partners can have their own branded, premium cloud out-of-the-box, resell compute, storage and networking below AWS rates(up to 50%+), and no longer adhere to a restrictive Cloud 1.0 paradigm with soaring CAPEX, hidden scaling costs, and vendor lock-in.
OrionVM's award-winning, hyperconverged platform extracts a 50%+ reduction in the datacenter footprint (power/hardware). The extreme design efficiency of this fully distributed, self-healing architecture defines a new era of resilience, performance, and cost-savings for the global ICT industry.
Now MSPs, SIs and VARs can focus on value adds, knowing their underlying cloud infrastructure is powered by the latest innovations in virtualization, software defined networking and storage, and datacenter agility. The jig of costly incumbents is up. OrionVM enables you to easily launch high-performing, enterprise-grade cloud services with confidence and speed. Gain an instant competitive advantage and see for yourself how OrionVM is revolutionizing the IaaS market with the breakthrough innovation of its wholesale cloud platform.
---
Getting Started
Please contact:
Kris Peterson | VP Sales and Business Development
kris.peterson@orionvm.com
Mobile (US): +1 (925) 222-1546
Main: 1-844-ORIONVM (674-6686)
More Resources