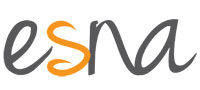 Esna Officelinx for Google Apps.
Esna is a leading provider of cloud-enabled unified communications and collaboration solutions. Esna's solutions connect people, information and teams for faster more efficient and effective collaboration.
Esna's Officelinx™ is a cloud-enabled unified communications and collaboration (UC&C) solution. Officelinx provides access to real-time collaboration services such as presence, instant messaging, click-to-call, voice messaging, and geo-location mapping inside cloud applications such as Google Apps.
Officelinx is interoperable with Easy Office Phone Hosted PBX and available for Windows and Mac as well as Android, iOS, Windows Phone and Blackberry smartphones and tablets. With Officelinx you can collaborate anywhere, anytime.
Benefits of Esna's UC&C solutions:
Communicate More Effectively: Connect and communicate with others easily with time saving tools like location awareness and find me/follow me which ensure that you never miss an important call. Navigate emails and contacts with just your voice and seamlessly move live calls between devices.
Improve Your Responsiveness: Enhance interactions with others by knowing when they are available through federated presence. Presence status improves collaboration, which leads to speedier responses and quicker decision making.
Be More Efficient: Manage emails, voice messages and faxes all from a unified inbox. Access any message from any web browser on any mobile or desktop device.
Collaborate on the Go: Integrate your smartphone with your company's phone system or PBX and manage mobile calls as if you are on an office phone. Use your smartphone's GPS to route calls to different devices based on your physical location.