Routing to Voicemail
You can choose which mailbox a call will end up after it rings at an extension and that extension does not answer.
---
Go to Administration > Extensions.
From this page, click the Edit icon beside the extension for which you wish to change voicemail routing.


Next, click the Call Flow tab. Scroll to the bottom of this page, to the No Answer Handling section. Here you can use the dropdown box to set the voicemail box where missed calls should be sent.
Note that, if you don't wish to use voicemail, you can simply choose "No Mailbox, Hang Up on Caller" from the dropdown.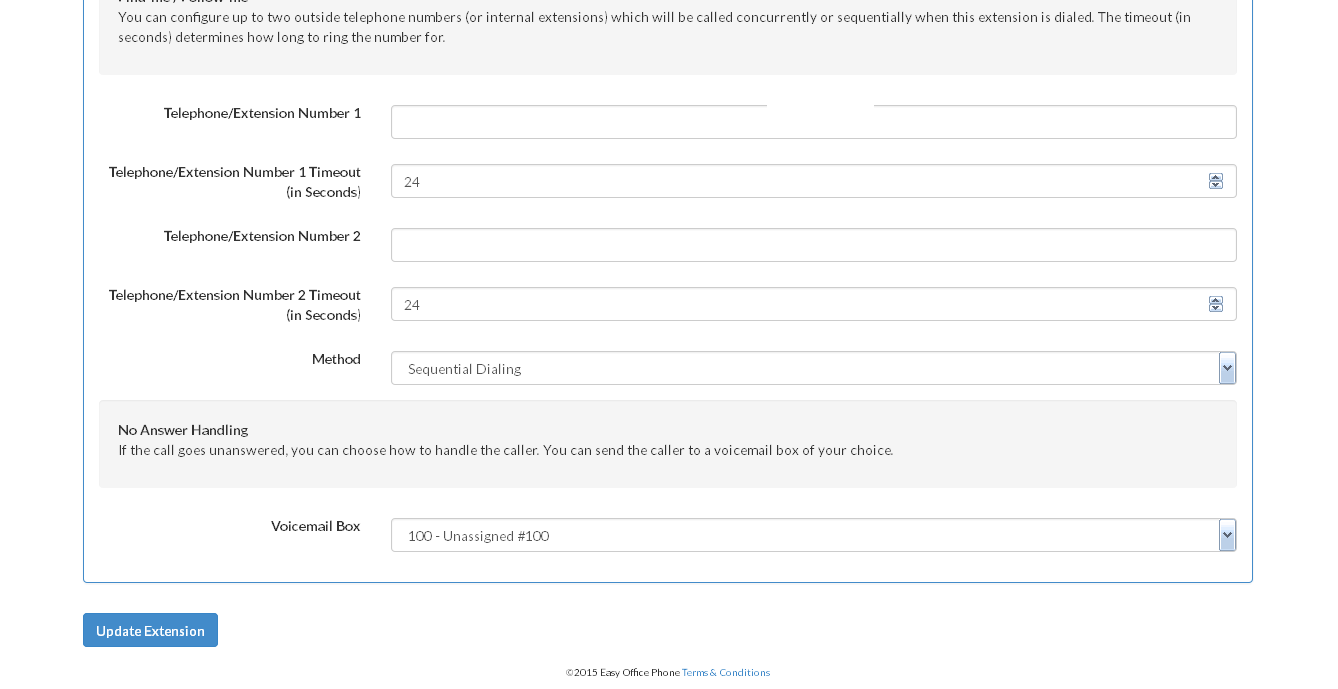 When finished, click Update Extension, and allow a few minutes for your changes to take effect.