Device Assignment
As employees join, leave, or change roles within your organization, you may need to assign or re-assign phone devices. We call this process "provisioning." See below for a walkthrough on making these changes.
---
Provision a Device
Go to Administration >Devices.
From this page, find the device you wish to provision to a user. It is likely currently showing as "Unassigned." Click the "Provison" link, under the Actions column.

Now, in the
Line 0 / Global Line
dropdown field, simply select the user to which you wish to assign this device. When finished, click
Update Device.
Note that the phone may restart once it recognizes its new configuration. This is normal.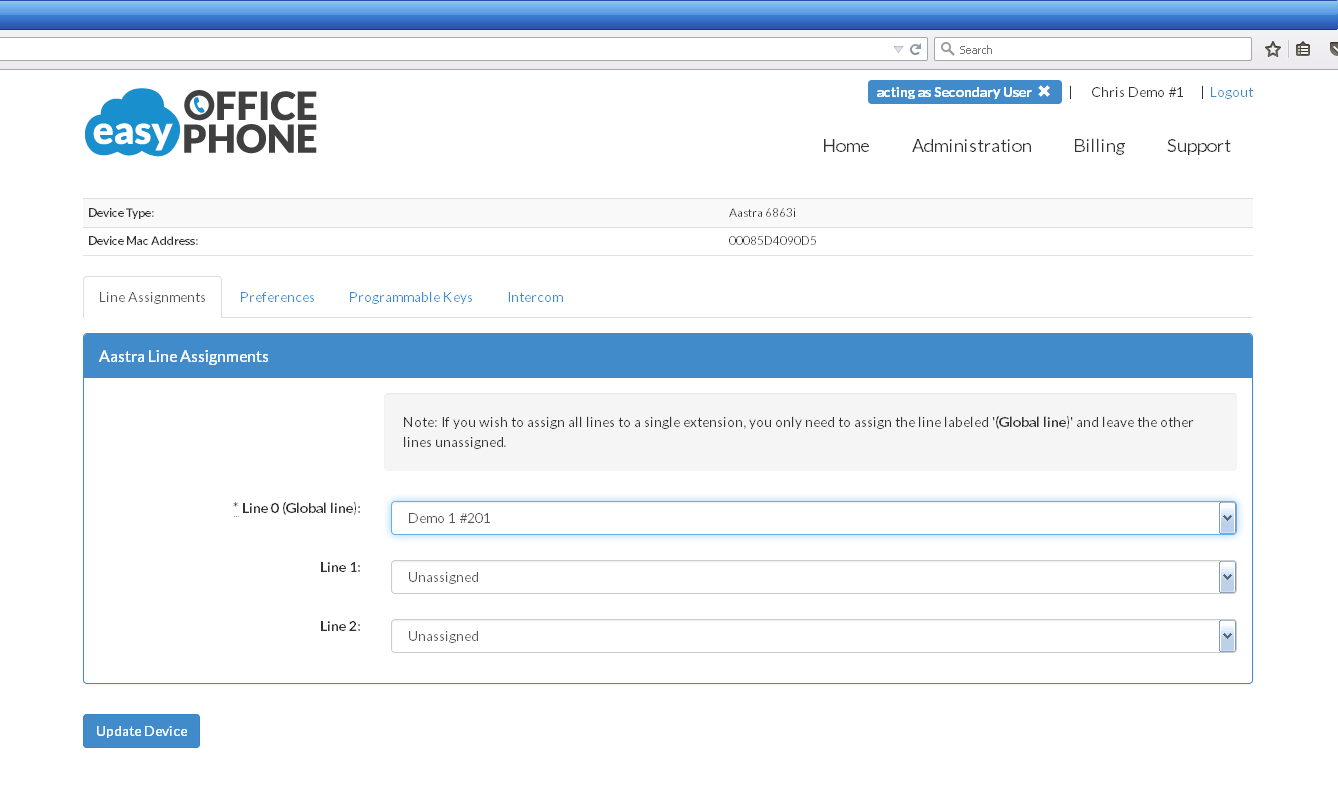 ---
Reprovision a Device
Go to Administration > Devices.
The process is exactly the same as above – simply select a different user from the Line 0 / Global Line dropdown field. When finished, click Update Device.
---
Unprovision a Device
Go to Support > Tickets.
Because you cannot directly unprovision a device, you'll need to submit a ticket, and EOP staff will make the change on your behalf.
Click New Ticket. Enter a Subject to the effect of "Please Unprovision Device." In the Description, please be sure to include the make, model, and MAC address of the phone you wish us to unprovision. When done, click Create Ticket.
---